Perspective Design are eCommerce Business Specialists based in Louth, Lincolnshire. We provide a range of services to help grow your online sales, grow your brand and grow your business.
WHO WE ARE
MISSION STATEMENT
We build high converting bespoke websites for ambitious businesses which generate healthy and sustained growth by becoming an extension of your marketing team.
VISION STATEMENT
To be a globally recognised web design agency that dramatically changes the fortunes of businesses by building a team of leading online experts.
Our Values
Our values are incredibly important to us. They help us build the right team to achieve our mission. Our core values are:
We believe that family is important
We love the outdoors
We want to live healthy and ethical lifestyles
We strive to be a great business to work for
We have high expectations (and so do our clients)
We solve for the client
We fight for simplicity
Results matter
We love data
Most of all, we love people!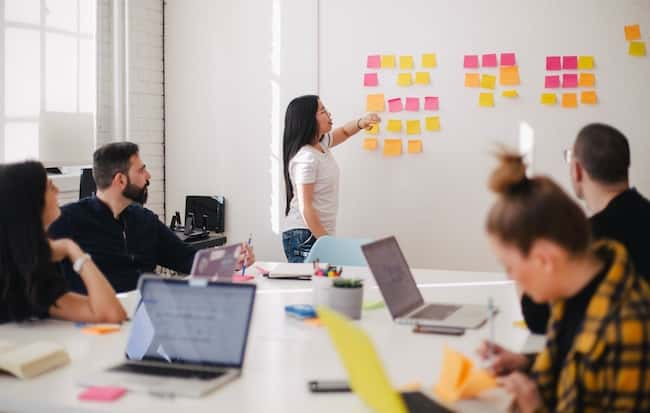 Our Story
Perspective Design was founded by James and Diane Cartwright in 2013.
We have since grown to a team of five ecommerce and marketing experts who specialise in helping businesses to grow their online sales.
James Cartwright
Director, Co-Founder
James is a Director and Digital Business Consultant at Perspective Design. He has over 20 years experience in the field of web design within which, he taught A Level web design for 13 years. Since 2014 James has also run a successful eCommerce business. James is an experienced communicator and seeks to help and encourage business owners to reach their potential.
Diane Cartwright
Director, Co-Founder
Diane is a Director at Perspective Design and heads up their Operations and Marketing. She has 6 years experience of running departments in both a secondary school and a charity. Diane is used to working to deadlines, prioritising and dealing with heavy workload! She has experience of communicating through media and copywriting in which, she regularly produces written content for promotional material, email marketing, social media and also records promotional videos.
Simon Griffin
Graphic Designer
Simon is a graphic designer and works daily with a range of clients solving business problems with visual solutions. He believes design is more about making sense and solving problems than just making things look attractive. "I strive to create unique design solutions that are functional and engaging. Based on conscious and considered ideas from sound research, I use design to achieve specific goals".
Marc Rhodes
Marketing & Client Account Manager
Marc is a marketing and business development professional with over 10 years of experience in multiple sectors, working in-house, within an agency and as a consultant. As a keen advocate of the inbound marketing methodology, Marc helps our clients grow their business through effective marketing strategies and campaigns.
Will Ward
Developer
Will is an experienced Web Developer with a demonstrable history of working in the information technology and services industry. Will is an expert at building high performing ecommerce sites using HubSpot, Shopify, Recharge, WooCommerce, WordPress & more.