Our company values are incredibly important to us.
This is what we believe in and what we stand for.
1. We believe that family is important
We want to help our staff and our clients to find a healthy work-life balance so that they can spend time with their families. It's why Perspective was created!
2. We love the outdoors
When we are not stuck behind a computer we want to be out enjoying the world that we live in.
3. We want to live healthy and ethical lifestyles
We love working with businesses that prioritise healthy and ethical lifestyles, whether that is helping people to eat healthy, get out of the house and enjoy the outdoors or simply to be responsible global citizens and look after our world and the people in it.
4. We strive to be a great business to work for
When it comes to our staff, we never do the bare minimum. Whether that is salaries, holidays or perks.
The minimum is just not good enough!
(Everyone in our team is equal - same pay, same holidays, same perks).
5. We have high expectations (and so do our clients)
When you work with us, our mission is to produce the absolute best product available.
We are building a team of people who are each at the top of their game to make this happen.
6. We solve for the client
We don't want to satisfy you, we want to delight you.
Our goal is to help our clients to succeed.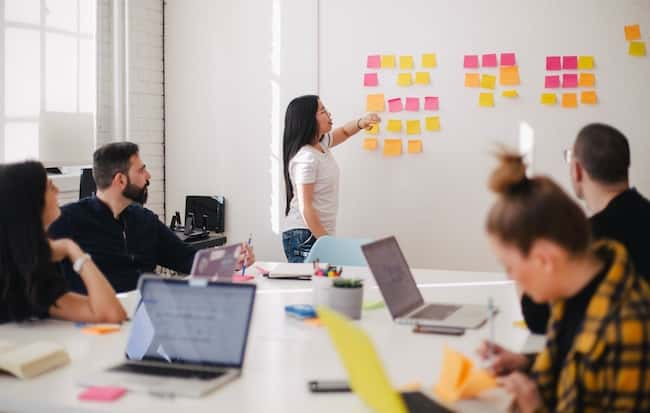 7. We fight for simplicity
We believe simplicity is a competitive advantage. Things start simple and complexity creeps in. Complexity is often a short-term solution. We fight to keep things simple for our clients and their customers.
You cannot add simplicity in.
You must take complexity out.
8. Results matter
Results matter more than the number of hours we work.
Results matter more than where we produce them.
Results matter more than ticking off our to-do list.
9. We love data
Data helps us to get better results. We believe that data is the key to growth and success both for ourselves and for our clients.
We don't believe in sticking our finger in the air to see which direction the wind is going and we don't do guesswork.
10. We love people
We go out of our way to help people. We build long term relationships with our clients by working with them on their goals.
This is what we look for in both our staff and our clients - you need to be humble, empathetic, adaptable, remarkable and transparent.